European Tax & Legal Forum limits the number of sponsors as much as the number of participants. Quality is more important than quantity. Selected partners receive small but nice sponsoring packages.
Partners from the economy
bpv Hügel Attorneys at Law
Founded in 1979, bpv Hügel is one of the leading law firms in Austria. Its core competences lie in national and international commercial law and tax law. The firm specialises in handling highly complex mandates that require not only legal competence but also extensive business expertise. Currently, more than 100 employees and about 50 lawyers are employed there.
US-based law firm White & Case has 45 offices in 31 countries worldwide. After years of restructuring, the firm is winning higher-value and increasingly international mandates. In addition to the former focus on banking and finance, other areas of law are also gaining in importance. The firm currently employs 250 people in Germany, most of them at the Frankfurt office.
BLUEDEX Labor Law is a law firm specializing in labor law, advising large corporations, medium-sized businesses and the public sector in all areas of German and international labor law. It represents clients in individual and collective labor law, but also in transactions, restructurings and issues of data protection, trademark and competition law. In addition to issues of contract drafting and consideration of foreign labor law, they offer customized solutions that also cover social security, residence and tax law issues.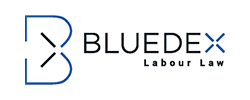 The law firm D+B Rechtsanwälte was founded in 1997 in Berlin by three lawyers and specialises in advising clients in the health care sector. Today, more than 30 colleagues in highly specialised teams advise on all issues of health law from the offices in Berlin, Düsseldorf and Brussels. In addition, the firm has expanded its expertise in the area of data protection and is thus able to provide its clients with comprehensive advice in the current wave of digitalisation in the industry.
Kantenwein Zimmermann Spatscheck & Partner
Founded in 2003, the Munich-based law firm gathers highly qualified specialists from various fields under its roof. For example, the firm has long offered tax and business advice, national and international arbitration, classic civil litigation and corporate law, but also more specialised areas such as banking law. Since April 2018, the well-known criminal tax lawyer Rainer Spatscheck and his team have joined the partnership, which has since then also offered the areas of tax and commercial criminal law as well as tax litigation. The partnership has its offices in the FünfHöfe, in the heart of Munich, from where it operates nationally and internationally. 
KPMG AG Wirtschaftsprüfungsgesellschaft is an international company in the KPMG network in the fields of auditing, tax consulting, legal consulting, and corporate and management consulting, with its headquarters in Berlin. KPMG AG Wirtschaftsprüfungsgesellschaft employs around 12,300 people at 26 locations (29 branch offices).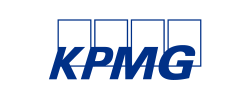 Krause & Colleagues Lawyers
The Berlin law firm Krause & Kollegen specialises in criminal law, especially white-collar crime and criminal tax law, and is one of the largest and most renowned "boutique" law firms with these specialisations in Germany. Eleven lawyers advise and defend individuals and companies in all phases of white-collar criminal and regulatory offence investigations and proceedings. Their publicly known clients include VW and Porsche, federal and state authorities, the board of Wirecard AG, among others.
McDermott Will & Emery is a leading international law firm with over 1,200 lawyers in 21 locations in Europe, North America and Asia. In Germany, the firm has offices in Düsseldorf, Frankfurt, Cologne and Munich. McDermott works with leaders around the world to advance missions, break barriers and shape markets - regardless of practice or industry boundaries. The lawyers cover the entire spectrum of business and corporate law with their advice.
Moore Treuhand Kurpfalz is represented by lawyers, tax advisors and auditors with more than 120 colleagues and 5 offices. For almost 100 years, the firm has maintained a close relationship of trust with its clients and, with its many years of experience and expertise in the areas of auditing, tax consulting, legal advice and reporting as well as outsourcing, is always competently at their side.
Rödl & Partner is represented by lawyers, tax advisors, business and IT consultants as well as auditors (a total of 5,260 colleagues) at 107 of its own locations in 50 countries. The company works closely with all its professionals across all business areas. Like no other company, Rödl & Partner provides German companies with consistently comprehensive and personal on-site advice worldwide, combining interdisciplinarity and internationality.
SKW Schwarz is an independent law firm with over 120 lawyers in four locations. As a full-service law firm and member of TerraLex, SKW Schwarz is globally networked and advises in all relevant areas of business law. This also includes key areas of law on future topics such as digital transformation, disruptive technologies and innovative business models. The firm has established its own legal tech division and has consistently developed its activities in this area since 2018.
Witzel Erb Baku & Partner
Witzel Erb Backu & Partner emerged in 2020 from the Munich law firm SSW Schneider Schiffer Weihermüller. With more than twenty lawyers, the firm focuses on family law, business law, IT law, and tax and white-collar crime law. In the area of information technology, Witzel Erb Backu & Partner accompanies the production, marketing and use of IT services and solves complex legal issues in connection with software, digitalization and technologies. 
wts global is a global full-service provider for tax advisory services and financial & deal advisory and is represented in more than 100 countries. With more than 1,500 experts in Germany, wts is one of the most advanced digital entities worldwide. The company develops innovative and integrated solutions to safely navigate tax and finance functions through increasing regulatory challenges and to support digital transformation.